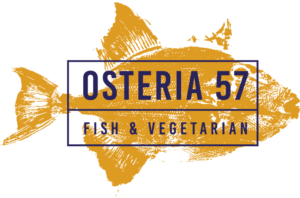 It was the eve of 2023...
3-COURSE DINNER 100

4-COURSE DINNER 130

A la carte ordering is available until 7:30 pm and all night at the bar
FLUKE CRUDO
Puntarelle chicory, winter citrus, horseradish
SICILIAN RED PRAWN CRUDO
Carrot tartare, cardamom, crème fraiche
CRISPY CAULIFLOWER
Rice flour tempura, spicy mascarpone, pickled pearl onion
RICOTTA TOAST
Truffle honey, kabocha squash, hazelnut, winter truffle
INSALATA DI RADICCHI
Mixed radicchio from Veneto, walnut pesto, Pecorino di Fossa
OCTOPUS
Celery root puree, Granny Smith apples, Castelvetrano olives, endive
WILD SCALLOP
Lentils, salsa verde, caviar
LINGUINE LOBSTER BLACK TRUFFLE
Miane lobster, truffle bisque, winter truffle
PAPPARDELLE "BOLOGNESE"
Handmade pappardelle, wild mushroom and pecan "Bolognese", 36-month aged Parmigiano Reggiano
TAGLIOLINI WHITE TRUFFLE
Housemade tagliolini, butter sauce, white truffle +40

MAFALDE FRUTTI DI MARE
Housemade ribbon-shaped pasta, Corbara tomatoes, Maine lobster, clams, mussels, scallops
SPAGHETTI VONGOLE E BOTTARGA
Housemade spaghetti, Manila clams, garlic, parsley, olive oil, mullet roe
WILD COHO SALMON
Braised cabbage, turnips, wild arugula
BACALAO
Portuguese cod, mashed butterball potatoes, wild mushroom
ROASTED MAITAKE
Stone ground polenta, broccoli rabe, Fontina fondue, winter truffle
RED WINE PEAR
Almond crumble, vanilla bean gelato
PANETTONE
Chantilly cream, Amarena cherries
MARRON GLACES TIRAMISU
Lady fingers, mascarpone, espresso, candied Italian chestnuts
SEASONAL FRUIT AND SORBET

Raw or undercooked seafood, shellfish or eggs may increase the risk of foodborne illness.
Please inform your server if you or any member of your party has any food allergies or dietary restrictions.
Gratuity will be added to parties of 6 or more.